Discover The Mysterious North Korea 4 nights and 5 days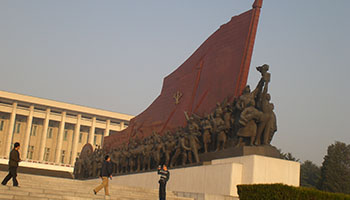 Summary: -Mumsusan Palace of the Sun (Mausoleum of the great Leaders Kim Il Sung and Kim Jong Il) and other highlights in Pyongyang -Panmunjom/DMZ – the border with South Korea -Taking a sightseeing boat from Nampho Trade Port to West Sea Barrage -Soaking up the medicinal waters at the Ryonggang Hot Spa Resort near the west coast city of Nampo
Day 1

arrival in Pyongyang .
Beijing,Pyongyang .
Dinner.
AM: This morning you will be met and private car and guide transferred from your own hotel to the Beijing Airport Terminal 2 for flight Beijing to Pyongyang - the showcase capital of the DPRK with a population of approximately 3 million.
PM: Upon arrival in Pyongyang (approximately 4pm - DPRK is one hour ahead of China), we proceed through immigration and customs and meet our guides who will accompany us during our stay. On our way to the hotel we'll visit the Mansudae Grand Monument - statues of DPRK leaders Kim Il Sung and Kim Jong Il flank ed by powerful sculptures telling the story of the anti-Japanese War, the rebuilding of the country and finally the Korean War. President Kim Il Sung's statue has been here since 1972 but General Kim Jong Il's was added in 2012 on the occasion of President Kim Il Sung's 100th birthday. This is a very important place for Koreans and visitors are requested to follow the local custom and bow in front of the statues after placing down a bouquet of flowers. And we will visit the Arch of Triumph –bigger than the one in Paris. Important in Korean history as the first place President Kim Il Sung gave a triumphal speech to the Korean people after the surrender of the Japanese.
Day 2
Pyongyang/Kaesong.
Pyongyang,Kaesong.
Breakfast, Lunch, Dinner.
AM: After an early breakfast we take a 2.5 hr drive south to Kaesong, an historical city near the DMZ which avoided being destroyed in the Korean War as it was chosen as the place for armistice talks. Kaesong was also a capital of Koryo Dynasty, 1st unified kingdom in the Korean history and an original place of Ginseng products, special product of DPRK. There is a service station halfway where we will stop for a rest. This is a popular place for tourists to take photos of themselves standing in the middle of this empty highway. Upon arrival in Kaesong we take a short drive (approx 15 minutes) to Panmunjom/DMZ where North and South Korea continue their decades old face-off. It is possible to go into one of the huts that straddle the demarcation line and actually cross over into South Korea! This is one of the few places you can take pictures of - and even with - members of the DPRK military. Next we head back into Kaesong and visit the Kaesong Koryo Museum, which is a beautiful old Confucian University, to learn about the history of the area. There is also a collection of steles and pavilions from around the area. The stamp shop here is excellent too. Lunch is a traditional bansanggi meal-up to 10 different dishes served in gold bowls.
PM: This afternoon we'll return to Pyongyang (2.5 hrs) and go deep underground for a ride on the Pyongyang Metro - the deepest underground system in the world and the designs of the main stations are stunning with superb lighting and mosaics. We start at Puhung (Rehabilitation) Station, and then take the train to the next station Yonggwang (Glory). Here we get off to take pictures before getting back on the train and going through 3 stops and getting off at the fourth which is Kaeson (Triumphant Return). A total of six stations. A great chance to have interaction with the locals if you are prepared to learn basic greetings in Korean - and if you meet students get them to greet you in English! Next stop is the Party Foundation Monument - an iconic sculpture of a hammer, sickle and calligraphy brush commemorating 50 years of the Workers' Party rule. Great view to the Mansudae Grand Monument and on to the hotel.
Day 3

Pyongyang/Nampho/Hotel.
Pyongyang,Nampho.
Breakfast, Lunch, Dinner.
AM: This morning we'll check out of the hotel and go to the Kumsusan Memorial Palace of the Sun where DPRK leaders Kim Il Sung and Kim Jong Il lie in state. Opened 3 years after the demise of President Kim Il Sung in 1994, the building used to be his offices. In 2011 it closed after the demise of General Kim Jong Il but re-opened at the end of 2012. This is a place of utmost importance for Koreans and tourists should behave accordingly. Men should wear a shirt and tie, women should dress smartly. The entire visit takes around 1.5 hrs and you are not allowed to take your camera in but after visiting the rooms inside we come back out to take photos from the square in front of the impressive building. And take a walk on Kim Il Sung Square - Pyongyang's largest square in the heart of the city. This is where the military parades pass through and the mass dances take place - you can see the podium on which the leaders stand to view these incredible displays - not even an annual event. From here we walk to the Foreign Languages Bookshop - read up on what you are seeing here and buy your gifts and night time reading and Pyongyang Grand Theatre- another chance to walk with locals in the downtown.
PM: After lunch we begin the afternoon driving along the Youth Hero Highway which leads to Nampho, a coast port city of Korea West Sea. This 10-lane highway was built by student shock brigades during the Arduous March in the late 90's. Upon arrival in Nampho we'll go straight to the West Sea Barrage- an 8km long dam separating the Taedong River from the West Sea of Korea. Then we'll visit West Sea Barrage. It stops Pyongyang being flooded by preventing tidal surges as well as providing more agricultural land. Regarded as a great feat of engineering, the project was personally overseen by President Kim Il Sung and General Kim Jong Il. Our final destination for the day is the Dragon River Hot Spa guesthouse - a complex of guesthouses where each room has a private bath which can be filled with water direct from the hot springs - said to have many medicinal benefits. Time permitting, it is here that we can experience the famous Nampho petrol clam BBQ (costs EUR 5 per person but you can still watch for free if you don't want to have any of the clams).
Day 4

Nampho/Pyongyang.
Nampho,Pyongyang.
Breakfast, Lunch, Dinner.
AM: After breakfast we'll check out of hotel and on the way back to Pyongyang we'll visit a local industry at the Kangso Mineral Water factory, initially a South Korean and North Korean joint project but with the deterioration of relationships during the Lee Myung Bak presidency the major market in South Korea was closed. Next we visit Mangyongdae Native House - the native birthplace of DPRK President Kim Il Sung.
PM: After lunch we see Grand People's Study House. This is an enormous library/place of study (originally designed for the people who had missed an education due to the war) and has a great view over Kim Il Sung Square. We will tour the lecture rooms (complete with tables designed by Presient Kim Il Sung to aid study) and hopefully get to see a few classes. Afterwards we visit the newly-opened Victorious Fatherland Liberation War Museum (Korean War Museum). Built in 1953 right after the end of the Korean War on July 27th. In 2012 it was closed for renovation and opened again in July 2013. Doubled in size it is also the site of the USS Pueblo - the US spy ship which was captured in 1968. This was moored on the Taedong River until December 2012 when it mysteriously disappeared. There will be a chance to meet one of the sailors who was involved in the capture of this ship. Hear a first-hand account of what happened. We then visit the War Victory Monuments. Built on the occasion of the 40th anniversary of the end of the Korean War 27th July 1993 (in North Korea referred to as the Victorious Fatherland Liberation War and the end of the war as "Victory Day") - it comprises of a series of monuments which North Korean's see as key battles during the war.
Day 5

Pyongyang to Beijing.
Beijing, Pyongyang.
Breakfast.
AM: In the early morning transfer to Flight Pyongyang – Beijing. Arrival in Beijing. You will be met by the private car and guide, then transfer you back to your own hotel in Beijing.
End of tour.
Per Person Price
| | |
| --- | --- |
| Per Person Price in CNY | Change To Your Money |
| 10900 | To |
Make Payment:

PayPal (credit card)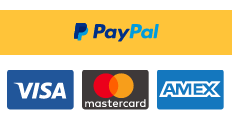 Our PayPal account is:
pay@choice-travel-china.com

Wechat & Alipay
Please scan the QR code to pay for your booking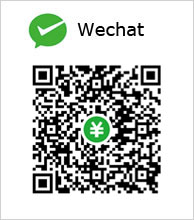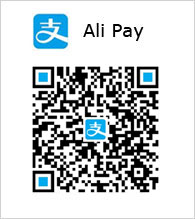 Our company's name (Receivers Name):
北京明择国际旅行社有限公司

West Union
Western Union supports online payment transaction service in some countries. And you also can search for local agents from their website to make the transfer: www.westernunion.com.

Given name: Wenjuan
Family name: Wang
City: Jinan

Bank Transfer

户 名 (Account Holder): 北京明择国际旅行社有限公司
卡 号 (Card No.): 8110 7010 1190 1415 499
开户行(Bank Name): China CITIC Bank H.O. General Banking, Beijing, China
编 码 (SWIFT Code): CIBKCNBJ100
Please kindly drop us an enquiry at info@choice-travel-china.com if any service that you may require is not included in the above arrangements
Other Contact Ways
Office number: +86 10 65512312
Cell phone: +86 185 1372 3929
Email:
info@choice-travel-china.com
(Get replies within 1 working day.)
Our Mailing Address:
Suite 2004,Tian Chen Da Sha
(Timeson Tower),12B,
Chaoyangmenbei Ave.,Beijing
Tour Map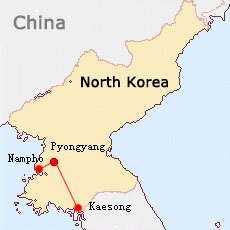 Nothing you like?
or let us know your requirements
email us