Discover The Mysterious North Korea 5 nights and 6 days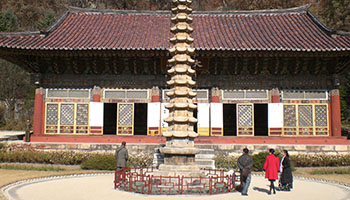 Summary: Kumsusan Memorial Palace (Mausoleum of Kim Il Sung and Kim Jong Il) and other Pyongyang highlights including the Mansuade Grand Monument, Juche Tower and the Korean War Museum
Day 1

arrival in Pyongyang .
Beijing,Pyongyang .
This afternoon you will be met by private car and guide transfer from your own hotel in Beijing to the Beijing Station for 4berth overnight train from Beijing to Pyongyang.
Day 2

Pyongyang.
Pyongyang.
Dinner.
Arrival in Pyongyang. Pyongyang- the showcase capital of the DPRK with a population of approximately 3 million.
Day 3

Pyongyang.
Pyongyang.
Breakfast, Lunch, Dinner.
AM: Our first visit is to the Kumsusan Memorial Palace of the Sun where North Korean leaders Kim Il Sung and Kim Jong Il lie in state. Opened 3 years after the death of President Kim Il Sung in 1994, the building used to be his offices. In 2011 it closed after the death of Kim Jong Il but re-opened at the end of 2012. This is a place of utmost importance for Koreans and tourists should behave accordingly. Men should wear a shirt and tie, women should dress smartly. The entire visit takes around 1.5 hrs and you are not allowed to take your camera in but after visiting the rooms inside we come back out to take photos from the square in front of the impressive building. Next we take a short drive to the Revolutionary Martyrs' Cemetery – superb individually crafted bronze busts of the anti-Japanese heroes including one of Kim Jong Suk - the mother of Kim Jong Il. The cemetery was designed to overlook the city, giving the martyrs a view of the re-building of their country. Next we drive back into town and take a walk in Kim Il Sung Square - Pyongyang's largest square in the heart of the city. There used to be portraits of Marx and Lenin on display here but they were taken down in early 2012. This is where the military parades pass through and the mass dances take place - you can see the podium on which the leaders stand to view these incredible displays although they don't happen as often as the western media make out - not even an annual event. From here we walk to the Foreign Languages Bookshop – a good chance to read up on what you are seeing here and buy your gifts and night time reading.
PM: After lunch we'll take a walk in Moranbong Park otherwise known as Peony Hill. Located in the centre of Pyongyang this is a favourite place for locals and during the holiday periods it is not unusual to come across a group of Koreans dancing. Make sure to learn basic Korean - the guides can help - to meet and greet people and you might even get the opportunity to join in. During the week Koreans come here to study, enjoy nature and of course go on a romantic walk. After this we cross over to East Pyongyang and visit the 150m Juche Tower, the highest stone monument in the world (topped with a flickering red torch). We are given an explanation of the country's guiding Juche philosophy often translated as 'self-reliance'. Take the lift to the top for stunning views over Pyongyang (costs EUR 5). We then look around the nearby Party Foundation Monument - an iconic sculpture of a hammer, sickle and calligraphy brush commemorating 50 years of the Workers' Party rule. Great view to the Mansudae Grand Monument and on to the hotel. After dinner there is an optional visit to Kaeson Youth funfair. Located near the Arch of Triumph, this funfair was renovated in 2010 and all the rides are from Italy. It is one of the most popular nightspots in Pyongyang. Entry costs EUR 1 and the rides are between EUR 1.5 and EUR 3. Even if you can't summon up the courage to try any of the rides, it is still a great place for people watching and the locals are generally more than happy to have their photos taken here - bear in mind that a group of foreign tourists provides just as much of an attraction for them as the rides themselves!
Day 4

Pyongyang.
Pyongyang.
Breakfast, Lunch, Dinner.
AM: After an early breakfast its time to visit the newly-opened Victorious Fatherland Liberation War Museum (Korean War Museum). Built in 1953 right after the end of the Korean War on July 27th. In 2012 it was closed for renovation and opened again in July 2013. Doubled in size it is also the site of the USS Pueblo - the US spy ship which was captured in 1968. This was moored on the Taedong River until December 2012 when it mysteriously disappeared. Next stop of the morning is Mangyongdae Native House - the native birthplace of North Korean President Kim Il Sung . If time allows then we walk up the hill (past the mosaic of Kim Il Sung as a child thinking of leaving to fight against the Japanese occupation of his country) to the pavilion overlooking the Taedong River. Before lunch we go deep underground for a ride on the Pyongyang Metro - the deepest underground system in the world and the designs of the main stations are stunning with superb lighting and mosaics. We start at Puhung (Rehabilitation) Station, then take the train to the next station Yonggwang (Glory). Here we get off to take pictures before getting back on the train and going through 3 stops and getting off at the fourth which is Kaeson (Triumphant Return). A total of 6 stations. A great chance to have interaction with the locals if you are prepared to learn basic greetings in Korean- and if you meet students get them to greet you in English!
PM: After lunch we head over to Mansudae Art Studio - the DPRK centre of artistic excellence where most of the paintings, mosaics, statues, etc are all made. It is possible to visit several workshops and see the artists at work - ink painting, oil painting, embroidery and ceramics. They also have a very good shop with some quality pieces of art and ceramics for sale. Nick Bonner of Koryo is one of the few experts on North Korea art and is happy to give advice on what to look out for. Next we look around the Grand People's Study House. This is an enormous library/place of study (originally designed for the people who had missed an education due to the war) and has a great view over Kim Il Sung Square. We will tour the lecture rooms (complete with tables designed by Kim Il Sung to aid study) and hopefully get to see a few classes. Supposedly stocked with over 3 million books. Last stop of the day is June 9th Middle School where we will learn about the education system in the DPRK, tour classrooms and see a performance before walking in the city along the Taedong River. We'll have some farewell drinks in the Paradise micro-brewery before dinner.
Day 5

Pyongyang to Beijing.
Beijing, Pyongyang.
Breakfast.
AM: In the early morning transfer to 1010 departure 4berth overnight train Pyongyang – Beijing.
The journey to Sinuiju (border city) takes around 5 hours and lunch is served in the dining car for those who want it (about EUR 5). The immigration/customs procedures on the DPRK side take between 1.5 to 2.5 hrs and there is no need to get off the train at any time. The international carriages then continue over the Friendship Bridge which spans the Yalu River (as you cross look to the left to see the bridge damaged in the Korean War) and on to Dandong, China. The immigration/customs procedures here are much quicker - around 30 minutes. Dinner can be eaten in the Chinese dining car (costs RMB 80).
OVERNIGHT: On train
Day 6

Pyongyang to Beijing.
Beijing, Pyongyang.
Arrival in Beijing. You will be met by the private car and guide, then transfer you back to your own hotel in Beijing.
End of tour.
Per Person Price
| | |
| --- | --- |
| Per Person Price in CNY | Change To Your Money |
| 9040 | To |
Make Payment:

PayPal (credit card)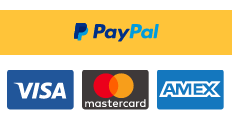 Our PayPal account is:
pay@choice-travel-china.com

Wechat & Alipay
Please scan the QR code to pay for your booking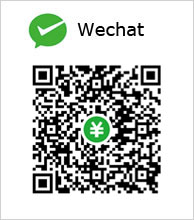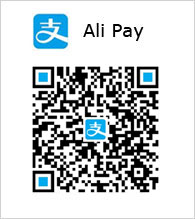 Our company's name (Receivers Name):
北京明择国际旅行社有限公司

West Union
Western Union supports online payment transaction service in some countries. And you also can search for local agents from their website to make the transfer: www.westernunion.com.

Given name: Wenjuan
Family name: Wang
City: Jinan

Bank Transfer

户 名 (Account Holder): 北京明择国际旅行社有限公司
卡 号 (Card No.): 8110 7010 1190 1415 499
开户行(Bank Name): China CITIC Bank H.O. General Banking, Beijing, China
编 码 (SWIFT Code): CIBKCNBJ100
Please kindly drop us an enquiry at info@choice-travel-china.com if any service that you may require is not included in the above arrangements
Other Contact Ways
Office number: +86 10 65512312
Cell phone: +86 185 1372 3929
Email:
info@choice-travel-china.com
(Get replies within 1 working day.)
Our Mailing Address:
Suite 2004,Tian Chen Da Sha
(Timeson Tower),12B,
Chaoyangmenbei Ave.,Beijing
Tour Map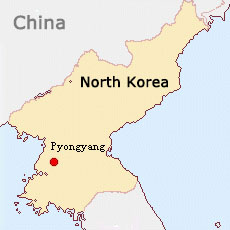 Nothing you like?
or let us know your requirements
email us